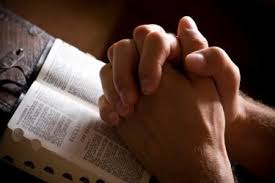 In our days, the Lord is shaking everything that can be shaken
so that the true value of the things that cannot be shaken
will be clearly understood."
(Quote from Pastor Al Whittinghill – emphasis added)
GOD AND HIS WORD ARE THE ONLY THINGS THAT CANNOT BE SHAKEN.
Our Great GOD is the same yesterday, today and forever. HE is perfect in HIS ways, thoughts, and purposes. John Snyder writes in Behold Your God: "The self-existing I AM does not change." Our GOD is immutable. This gives us GREAT HOPE as we approach HIM in prayer!
Our GOD is also Almighty. HIS power is infinite. HIS ability is limitless. Supreme power belongs to GOD and GOD alone. HIS power can never be diminished. Isaiah 40:28 tells us that HE never becomes weary or tired. Our GREAT HOPE is in the power of GOD – not in the power of men.
In these days, our world is experiencing a great shaking. People across the globe are in great fear and seeking Hope. Hope is only found in Jesus Christ.
IT'S TIME FOR GOD'S PEOPLE TO PRAY INDIVIDUALLY AND CORPORATELY
TO PRAY IS THE GREATEST THING WE CAN DO FOR
OUR WORLD, OUR NATION, OUR STATE, OUR COMMUNITY, OUR CHURCHES, OUR HOMES THAT WE MAY OBTAIN MERCY AND FIND THE GRACE OF GOD
TO HELP IN OUR TIME OF GREAT NEED.
(Hebrews 4:16)
START PRAYING NOW for TRUE REVIVAL in CHRIST'S CHURCH that will bring about a great SPIRITUAL AWAKENING of saved souls throughout the world!
WE WOULD ALSO LIKE TO PRAY SPECIFICALLY FOR YOU!
PLEASE CLICK THE "CONTACT US" LINK AT THE TOP RIGHT HAND CORNER
AND SEND US YOUR PRAYER REQUESTS!
It would be our great privilege to pray for you!
PRAYER HELPS
Prayer Helps for Personal Revival
Pray for PERSONAL REVIVAL in your own heart. A helpful tool to help assess the condition of our own hearts can be found at this link: https://www.reviveourhearts.com/media/uploads/pdf/articles/preparingforrevival.pdf
Prayer Helps for Becoming a Prayer Warrior
Have you ever wanted to become a prayer warrior?
Would you like to pray about GOD's will even more than your own will?
Click on the following link for a tremendous Prayer Help from Costi Hinn and forthegospel.org:
http://www.forthegospel.org/how-to-become-a-prayer-warrior/
CLICK ON THE LINK BELOW FOR SOME FREE PRAYER TIPS RESOURCES
[INCLUDING CORONAVIRUS PRAYER GUIDES]
FROM OUR GOOD FRIENDS JIM & KAYE JOHNS AT TANDEM PRAYER
https://www.tandemprayer.org/collections/prayer-tips
In the future, we will be posting more prayer helps to help us all pray in these days of crisis.