Harrison County Emergency Response Team Chaplains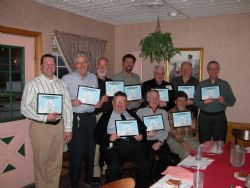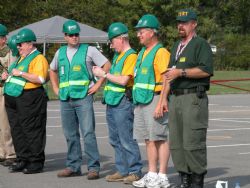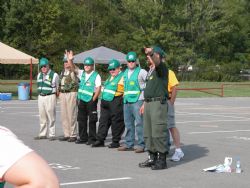 Why Have ERT Chaplains?
.Need for spiritual calm and advice during catastrophic events
.Need for spiritual guidance and counseling of victims and their families
.Need for spiritual guidance and counseling of first responders and their families
.Need for trained Chaplains who already have a presence in the county before such an event who know how to react to these type of events
Who does the ERT Chaplain Minister to?
.All first responder agencies including Police, Fire and EMS both during events and on a regular basis.
.Victims of Crime and Catastrophic events
.At Hospitals during major events
Who can apply to be an ERT Chaplain?
.Any ordained licensed minister in the State of West Virginia in good standing
.Shows Godly compassion, understanding and love for fellowman and can relate easily to people
.Maintains high spiritual and moral values and standards
.Manifest a broad base of experience and professional maturity, emotional stability, and personal flexibility
What training etc is required?
.First Responder Chaplain Course - Ray Shaw
.Hospital and Victims of Disaster Course - James Morley and Melisa Duncan
.NIMS 100 and 700 (FEMA) - Ray Shaw
.CERT - Project GRACE
.CPR - Project GRACE
.Two ride alongs with Police and EMS - LEPC
.Optional - VIPS, MRC
Chaplain Uniforms
.Minimum requirement is to have an Outdoor Jacket with logo and Name, Chaplain Hat with logo, T-Shirt with logo, White Polo Shirt with logo, black pair of semi dress pants and pair of black jeans or BDU pants and good pair of black shoes and duty boots. This is to ID you at an incident.
Optional - Car Magnetic sign, orange caution light, reflective vest, Chaplain Fanny pack.
For further information contact Senior ERT Chaplain Ray Shaw at:
Email: rshaw@thelighthouseofhope.net